Qty: 2000 • $10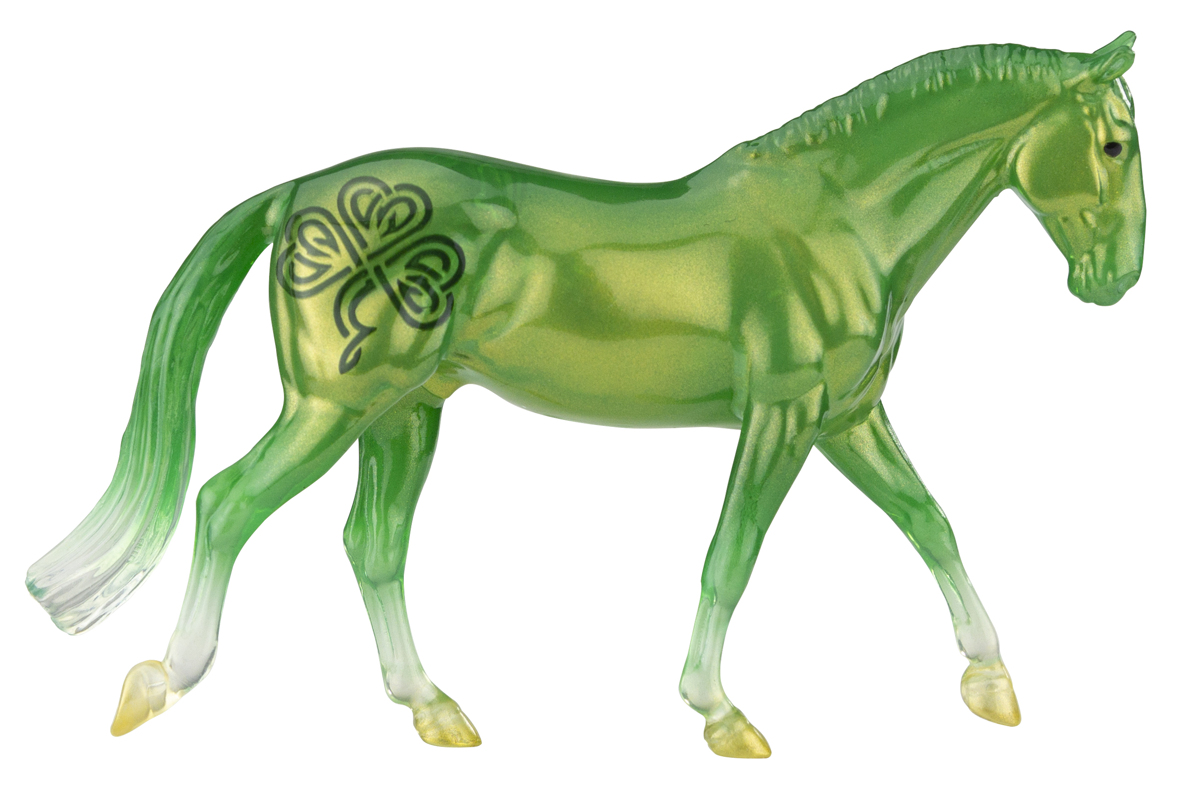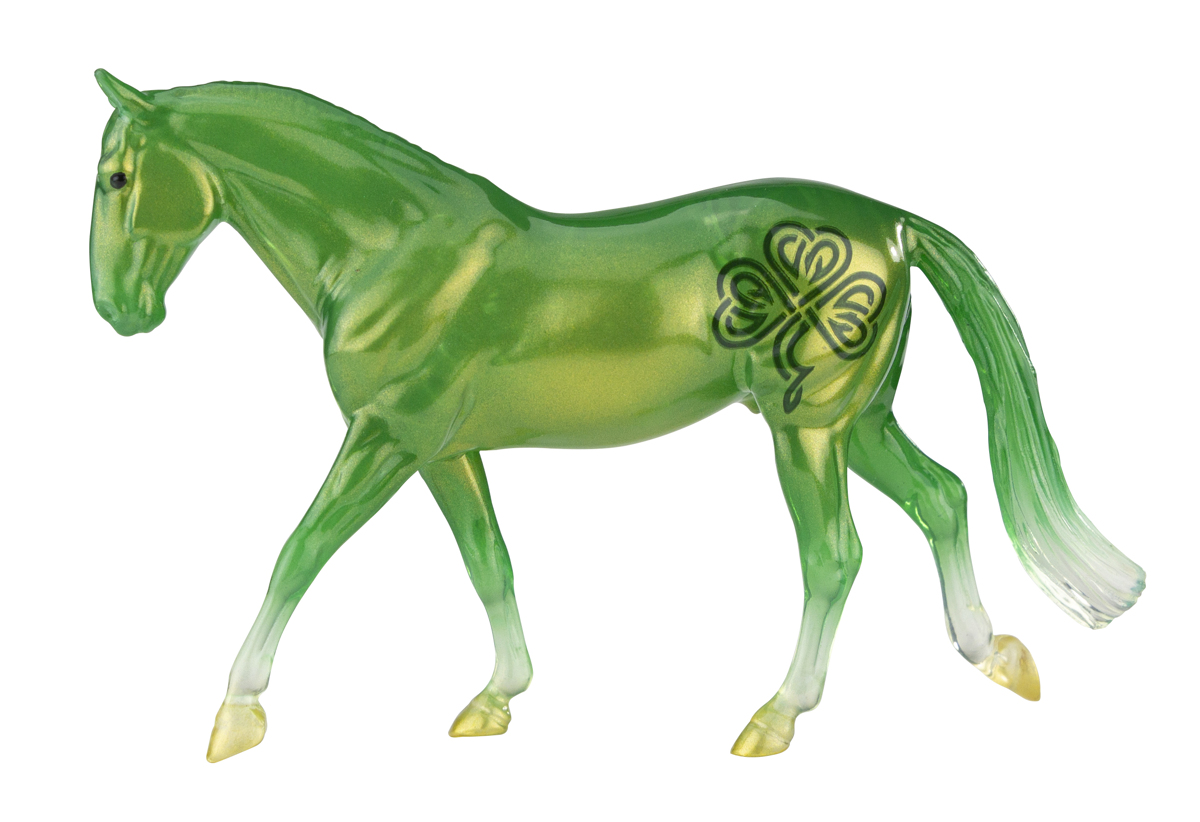 Give a warm Irish welcome to our BreyerFest Fling! Pop-up Souvenir Shop Stablemates model, Éire!

Éire is Irish for "Ireland" and has been derived from the name Ériu, the ancient matron goddess of this incredible island nation. Inspiring visions of rolling green hills, this eye-catching Irish Draft, mold #5740 sculpted by Eva Rossiter, has been done in green on a clearware model, with a shimmering gold interference and Celtic knotwork shamrocks on both hips. And if that wasn't enough, this handsome fellow has been topped off with a high-gloss finish.

We hope this stunning little fellow will get your Irish eyes smiling!