Lil' Ricky Rocker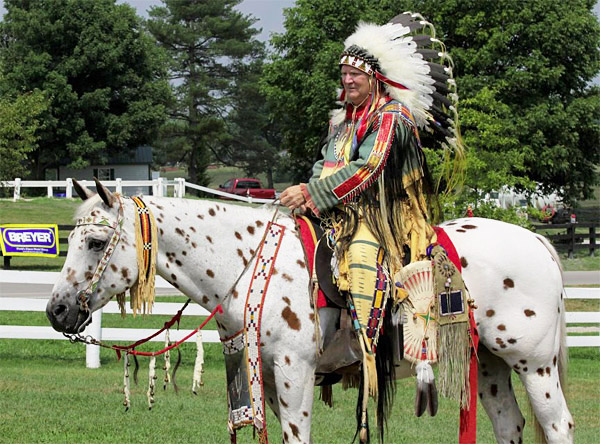 Performances
Meet and Greet
Fri 11:25am
Sat 11:20am
Sun 11:35am
Fri 1pm
Sat 1pm
Sun 9:30am
Appaloosas are noted for their unique spotted coats and Lil' Ricky Rocker doesn't disappoint! The flashy 1992 leopard Appaloosa gelding made his show debut at age 3, but then colicked and was given little chance of survival. Not only did Ricky pull through, he came back the next year to become the Reserve World Champion in Junior Reining!
 
On top of his showing accomplishments, Ricky also has an important job at BreyerFest: being the trusted mount of Breyer's own Stephanie Macejko during the opening ceremonies! Ricky adores people and attention, so he is right at home in the spotlight!

Owned by Ron and Donna Georgyi of Ohio, Ricky has had success in many different classes, including earning several National and World Championships in Appaloosa Heritage. In this exciting class, stages of the breed's rich history are portrayed with the horse and rider costumed to represent anything from Native Americans to Spanish conquistadors! The horse and rider are judged on the authenticity of their attire and equipment, markings of the horse, written description, and a 60-second oral presentation. Ron and Ricky show in the attire of a Plains Indian from the 1850-1870's, which is all realistically crafted in the same materials that would've been used at that time.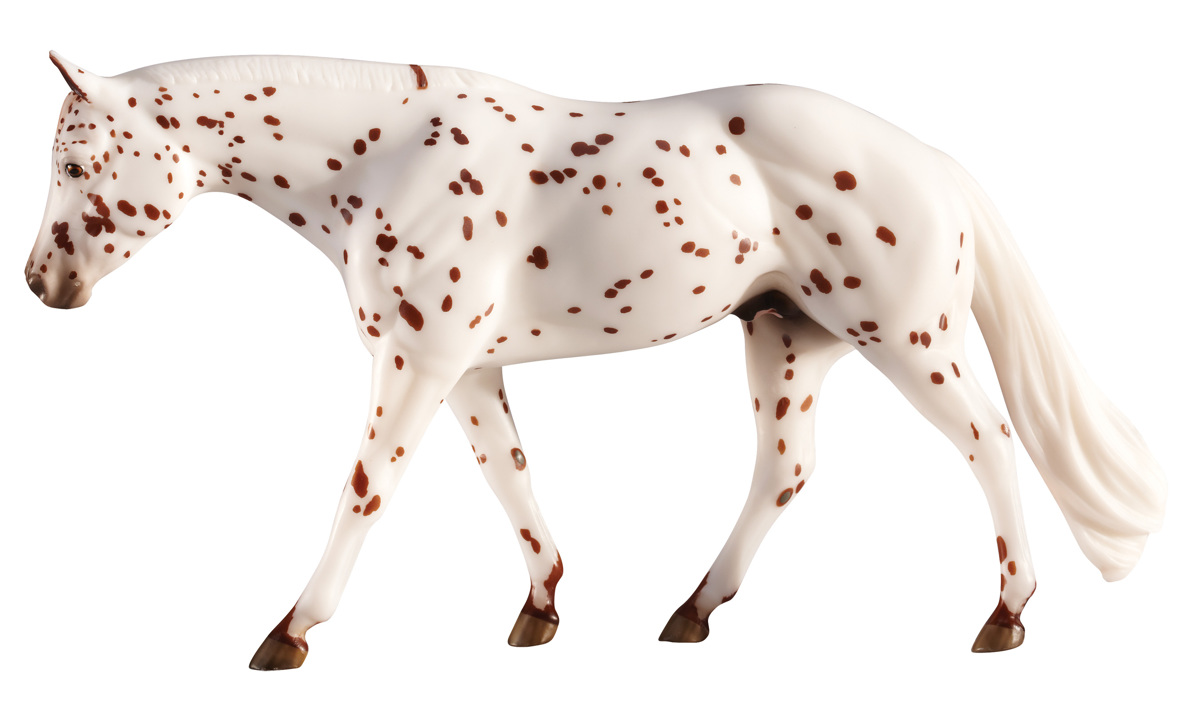 #1435 Lil' Ricky Rocker
This portrait model of Lil' Ricky Rocker can be purchased at the Breyer Store at BreyerFest, online at BreyerHorses.com, or from your favorite Breyer retailer.