Empres++++//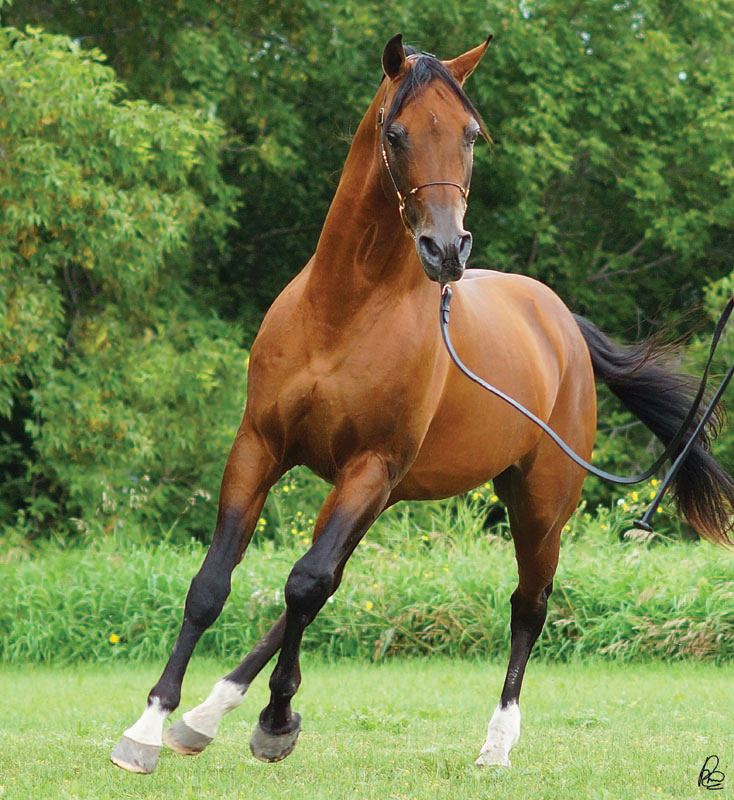 Performances
Meet and Greet
Fri 9:55am
Sat 9:35am
Sun 10:35am
Fri 3:15pm
Sat 1pm
Sun 3pm
What do you call a horse who is a winner in five countries, excels in many disciplines, and has a stellar personality to boot? Empres++++//! The 1995 Arabian stallion was born in Poland, and has competed in Poland, The Netherlands, Belgium, The United States, and Canada. Owned by Prue Critchley since 2011, she focused Empres' career on both halter and performance. He has titles in a wide variety of classes including Dressage, Western Dressage, Halter, Sport Horse, Sport Horse under Saddle, Side Saddle, and Mounted Native Costume!

Empres was named Canadian National and Reserve Champion Sport Horse Stallion three times, in addition to 19 other Canadian National titles, 17 Regional titles, and 26 Western Canadian Breeders titles! He earned the symbols after his name by attaining the highest-level achievement awards from the Arabian Horse Association: Legion of Masters (++++) and Legion of Excellence (//). Now retired from the show ring, Empres will be siring the next generation of intelligent and versatile winners.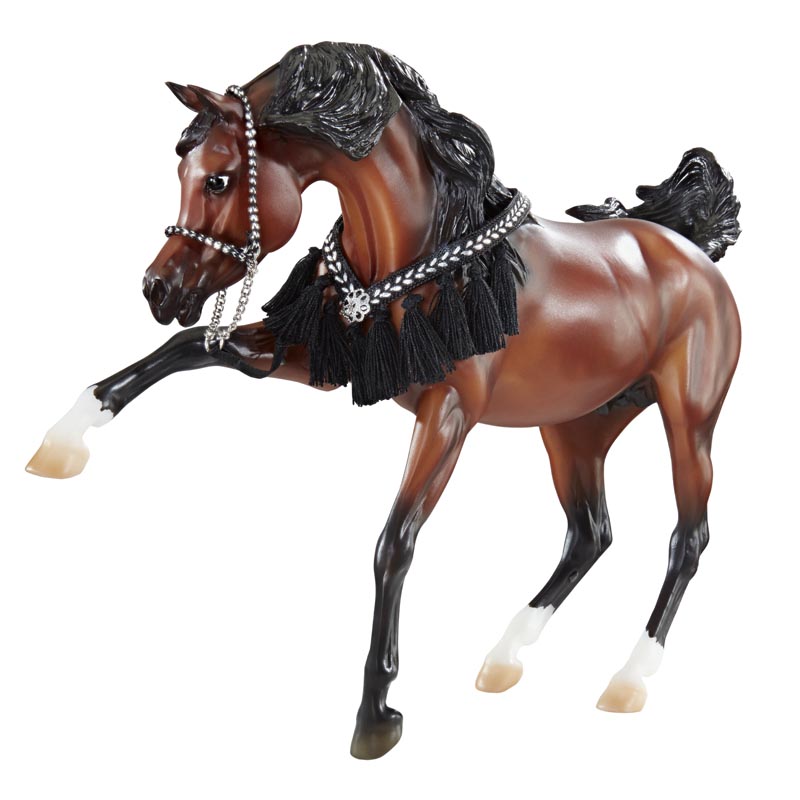 #1794 Empres
This portrait model of Empres can be purchased at the Breyer Store at BreyerFest, online at BreyerHorses.com, or from your favorite Breyer retailer.