EZ to Spot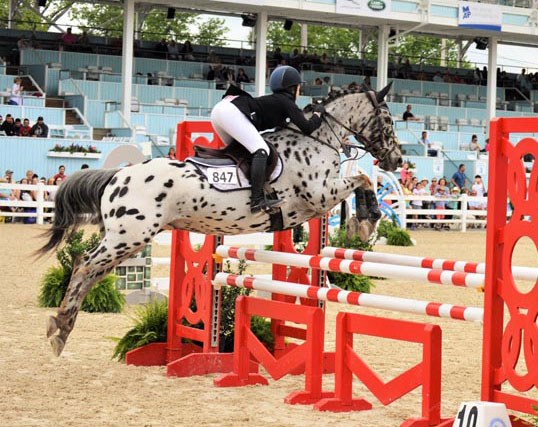 Performances
Meet and Greet
Fri 4:05pm
Sat 1:30pm
Sun 3:05pm
Fri 10am
Sat 10am
Sun 11:45am
In the world of pony jumpers, talent and heart are everything. Add color to the mix, and you get EZ To Spot, a 2001 Pony of the Americas gelding. His flashy leopard coat inspired his show name, as a previous owner's parent said he'd be "easy to spot in the field." Known as "Lash" in the barn, he is owned by Ponies Unlimited LLC. His career highlights include being named the United States Equestrian Federation's (USEF) Zone Champion 2012-2015, and the USEF's National Pony Jumper Champion in 2013 and 2015.

Standing 14.1h, EZ To Spot regularly jumps fences from 1.10-1.15m, and up to 1.20m in the USEF Pony Finals. Still competing today, his long and successful show career can be attributed to his athleticism and love of his job. Ponies Unlimited describes him as having "a heart bigger than he is." Add that to his one-in-a-million personality and you have a winning combination!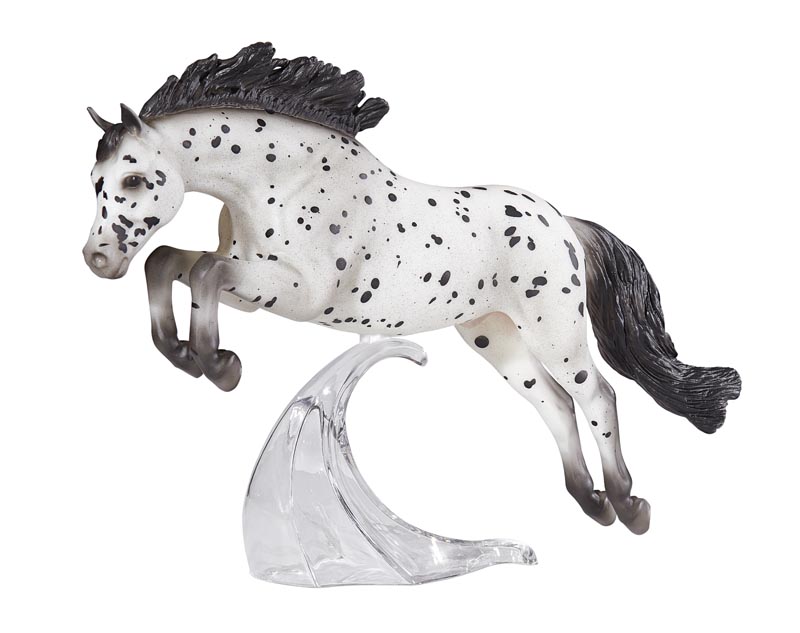 #1789 EZ to Spot
This portrait model of EZ to Spot can be purchased at the Breyer Store at BreyerFest, online at BreyerHorses.com, or from your favorite Breyer retailer.