Sylvia Zerbini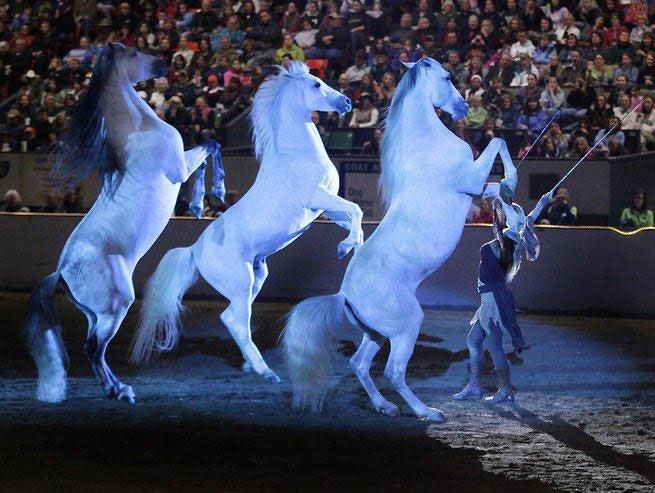 Performances
Fri 4:50pm
Sat 4:20pm
Sun 3:45pm
If you were at BreyerFest Carnival in 2016 you will certainly remember Sylvia Zerbini and her mesmerizing shows (and horses!) throughout the weekend. This year, we're thrilled to welcome Sylvia and her herd of horses back to BreyerFest Off to the Races!

Sylvia will be performing in the daily in BreyerFest's daytime show in the Covered Arena. There are quite a few chances to see Sylvia perform her breath-taking liberty act and you really don't want to miss it!

Sylvia is the former star of Cavalia and now works with a group of up to 16 Stallions and Geldings. Sylvia is best known for her fantastic liberty acts that she and her horses have turned the act into an art form. The acts have even been called the quintessential Equestrian ballet!