KYB Dressage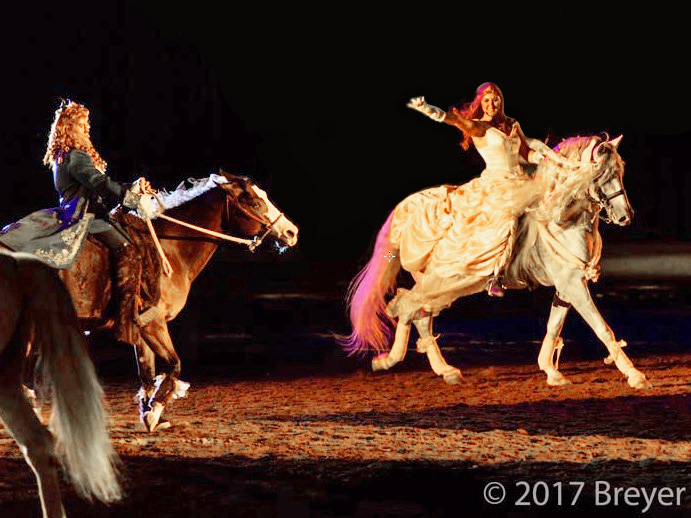 Yvonne Barteau, of KYB Dressage, returns to produce our 5th Annual Celebration of Horses evening spectacular. Yvonne and the KYB Dressage riders will be performing along with LOTS of other magnificent acts on both Friday and Saturday nights.

KYB Dressage is first and foremost, a family of people who love horses. Born out of the marriage of two lifelong horse trainers, Kim and Yvonne Barteau, the KYB family now includes their children, Jamie, Jessica, Kassie and Kayla, all of whom have made their careers and centered their lives around their devotion to these magnificent animals.

The KYB family is passionate about training horses for dressage, for exhibitions, on the ground, and in order to improve their relationships with their owners and riders. KYB's long list of accolades and accomplishments includes training the highest winning horse in USDF history and the highest winning Young Rider in USDF history, dozens of championships at the international, national, and breed level, equine performances across the country and on network television, as well as award winning books and now movies.

All Three-Day ticket holders receive FREE Admission to the evening show. Single-Day ticket holders can upgrade their ticket to join the fun. Buy your tickets early! Seating is limited. Doors open at 5:00 pm, Show begins at 6:30pm on Friday and Saturday evening.