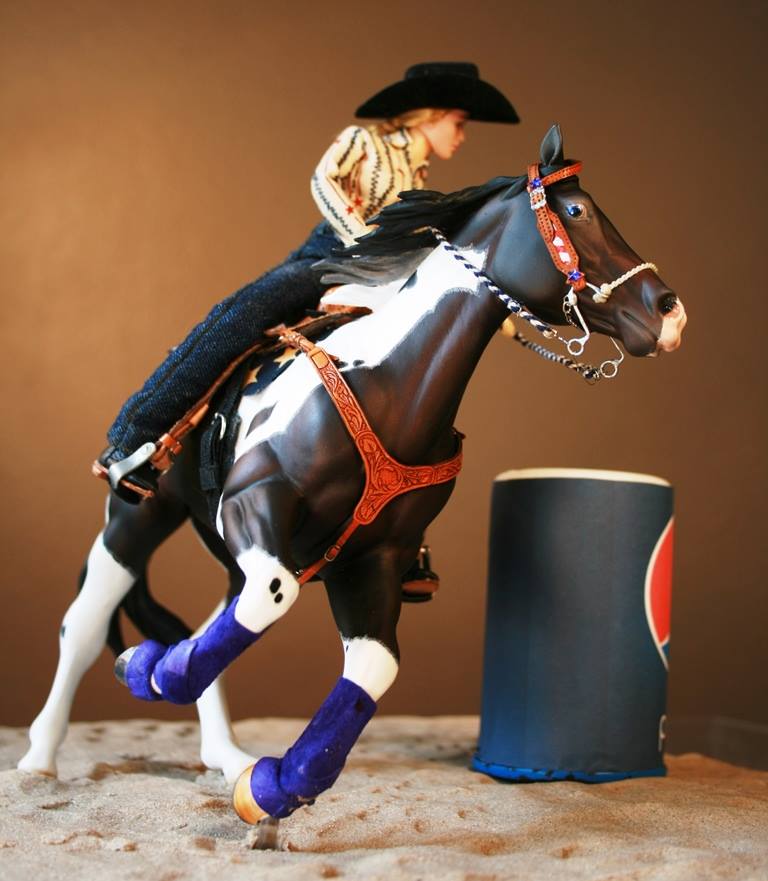 Best Customs Contest
Winners on display Friday and Saturday
at the Artisan's Gallery - Clarion Hotel

This contest honors the best in customizing - re-making and re-sculpting the model itself, awesome finish work, and even possibly mohair and superb tack (not required). Prizes include a Traditional scale Exclusive Special Breyer model and Rosette to first place, and a unique Stablemates model plus Rosette for second and third place for winners in each division. Top 3 custom finalists in each division to be showcased at BreyerFest in the Artisans' Gallery for final judging.
Contest Divisions:
Excellence in Finish Work

Excellence in final paint decoration, including a high level of detail work, smoothness of paint, and a glowing, flawless finish. Judging will be on paint work only. For this reason, no customizing outside of slight modification is allowed. No fantasy entries, realistic equines only please.

Fantasy

Evaluated on both customizing and finish work and uniqueness of entry. Use a Breyer model as your blank canvas, and let your imagination run wild! Judged in part on creative concept and in part on execution. A crowd favorite! Any size of Breyer model welcome. All non-realistic entries must enter this class.

Most Extreme Custom

Extensive custom with little evidence of original model or models used underneath. To be judged on the quality of the extensive re-working, conformation and finish work. No fantasy entries, realistic equines only please.

Best Custom for Performance Excellence (shown with Tack and Rider)

Judged on creating that winning performance entry. Judged 80% on the customization of the horse, and 20% on the tack and rider presentation. Dioramas and accessories are welcome and encouraged, as they make an exciting display for our BreyerFest guests, however the judging will be on the actual model and tack itself. This is a great chance for you to introduce kids and those new to model horse collecting to the artistry of Performance showing. Include a small card detailing the discipline and class being performed. No fantasy entries, realistic equines only please.

Theme Class

This class will feature a new theme that will vary from year to year. This year's theme: "Portrait of a Champion." Customize any Breyer as a realistic portrayal of a famous race horse. Not limited to Thoroughbred racing. Barrel racing, harness racing, and endurance racing, etc are all welcome and the horse may be any breed. Entries must also include a photograph (or other realisitic, representative image of the horse, e.g. a painting) and a small description of the Champion you have chosen. This category will be judged on realism, accuracy, workmanship, and overall presentaion. No fantasy entries, please.
Entry deadline is Thursday, June 14th, 2018, 11:59 pm EST. Click here for more information and contest rules.