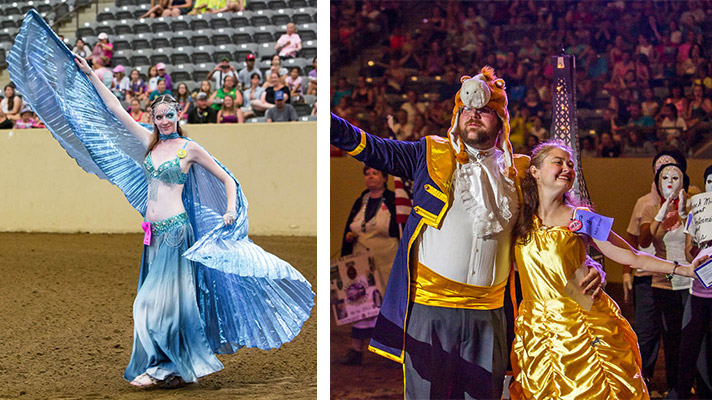 Dressed to the Nines Derby Hat and Costume Contest
Saturday at 6pm at the Alltech Arena
Just before the Celebration of Horses

And they're off! For this year's costume contest we're giving a nod to the illustrious Derby races and adding the element of a Derby Hat Party to BreyerFest's traditional Costume Contest. Come "dressed to the nines" in your Off to the Races finest. Prizes will be awarded to the winners!
All costumes must be family friendly! Any costume deemed inappropriate by the judges will not be allowed to take part in the Costume Contest. Prizes will be awarded to the top three people or groups in each category. Categories include: Individual Adult, Adult Group, Individual Child, and Child Group. The age cut-off is the same as BreyerFest tickets - adults are ages 13 and over, kids are ages 12 and under. Costumes are judged on quality of execution and best overall theme, and prizes are awarded at the judges' discretion.
Click here for more information.